Chapter Ten: The Joker and the Fool (11/26)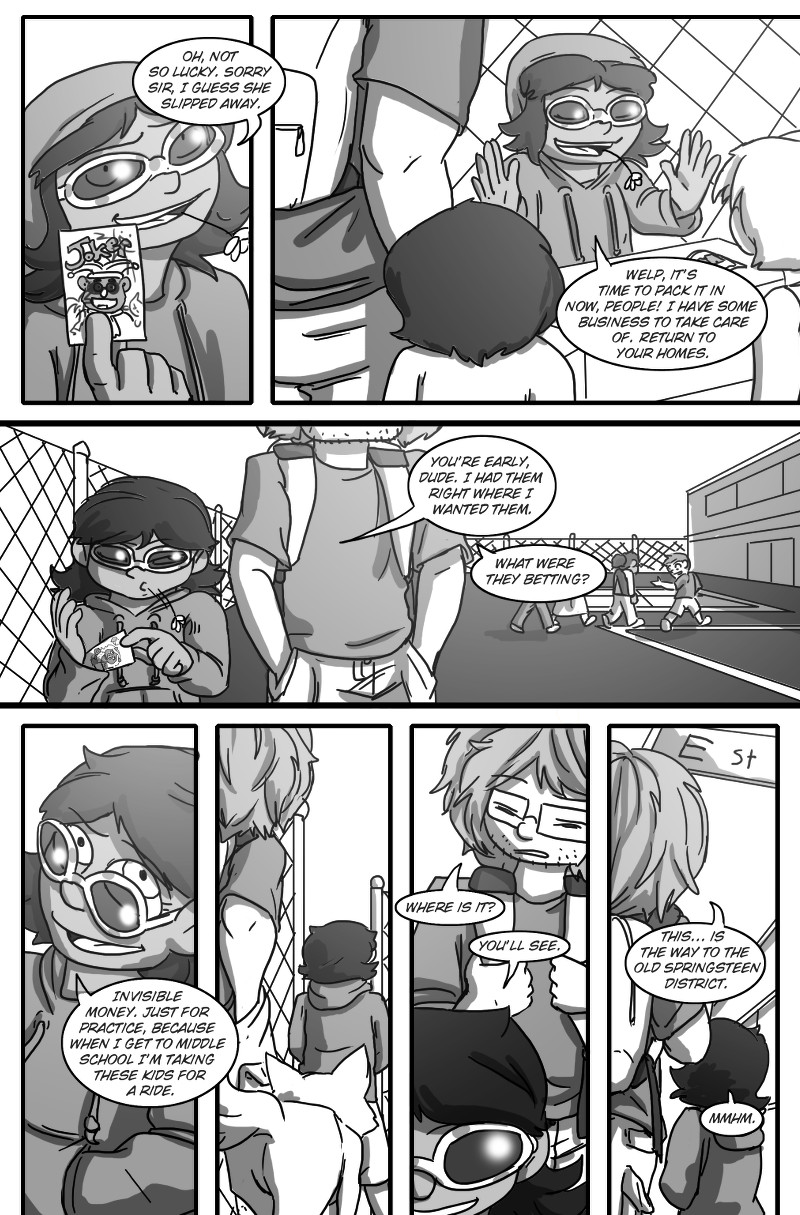 I'm sorry to report, the gift shop will no longer be accepting invisible money.
Once again we find ourselves on the precipice of a weekend, reader. Do the numerous possibilities fill you with hope or leave you in a catatonic state of abstract dread?
Here at Raincoat Buttons, our goal is to comfort, not to burden. We'll be waiting to greet you on the other side with three new updates, all next week at the regularly scheduled times. There is an end to the chaos. Let us be your lighthouse.