Chapter 2 is imminent. Panic accordingly.
Adam
Now that you have enjoyed the first chapter of Rapture Burgers, please consider your mounting anticipation of the continuing rise of Camille. The next chapter is currently being art'd by our excellent artis't. Here's a preview to whet your unfulfilled appetite: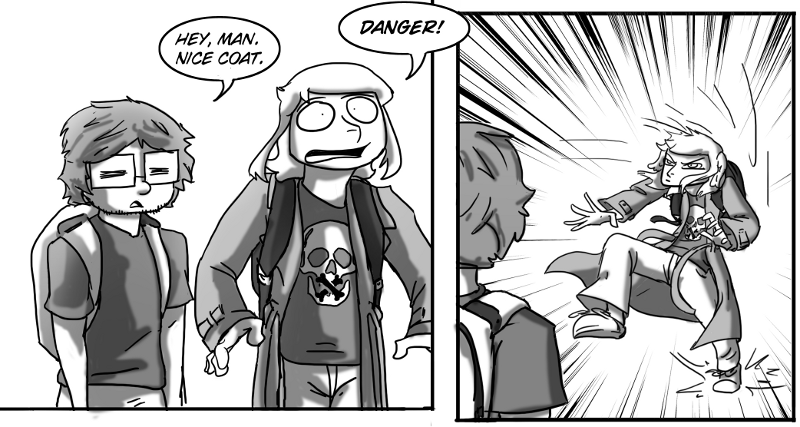 Suspense! Comedy! Nudity? It's all probably waiting for Camille in the next chapter of Rapture Burgers.
The information overload is here! Rapture Burgers is now on Twitter! Like us on Facebook! Tumble with us on Tumblr! Aagh!