Chapter Ten: The Joker and the Fool (23/26)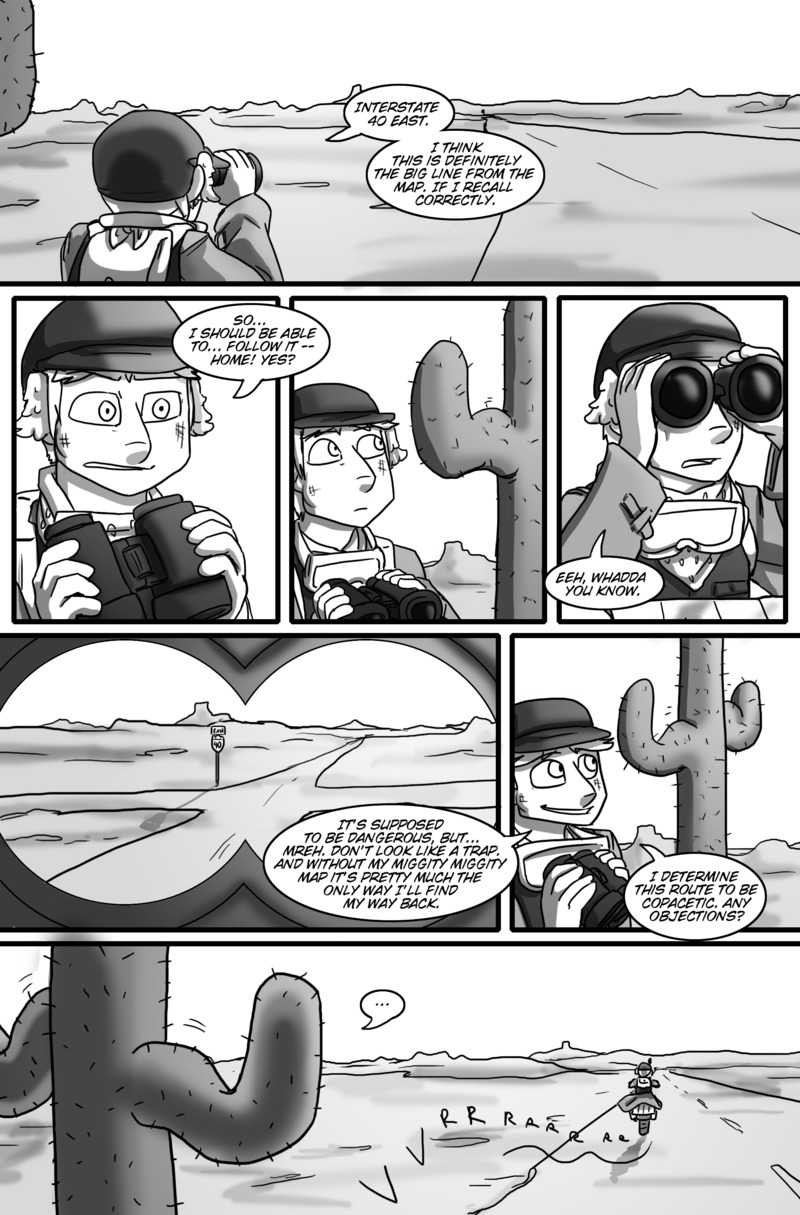 Cactus Notes:
Shrugging cactus is nothing but trouble. One might say he's (dot dot dot) prickly.
We find ourselves once again, reader, with another week of Raleigh Bicycles behind us — and the portents of tomorrow in front. As Rose becomes further entwined in the mad machinations of Alexandria, what is this specter that drives her towards the spiraling shape? Is it choice, or is it fate?