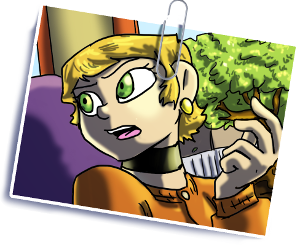 Rose
Age: 18
Height: 5'
DOB: 01-21-1995
Sex: F
Hair: Blonde
Eyes: Green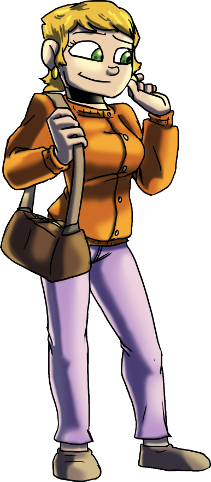 Rose is Camille's ex-girlfriend, who is designated by Camille to be his arch-nemesis. She is initially unamused by this title and Camille's new world conquering delusions.
Rose is a naturally empathetic, caring and optimistic person who is willing to make compromises for the sake of others.
Due to Camille's provocations and her own desire for some sort of harmony, she eventually humors him by accepting her role as his antagonist, thus enabling his behavior.
Rose was born in Zone 006, and has never been outside of it. She lives with her mother and father, both war survivors. In the current world, intact families are a rarity, and Rose feels very blessed.
Rose studies photography and desires to one day be a photojournalist, chronicling postwar life and traveling the country outside of the safe zones.