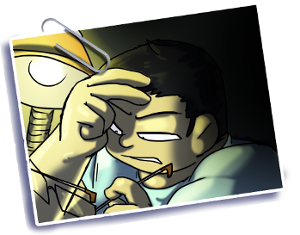 Graham
Age: 18
Height: 6'
DOB: 03-25-1995
Sex: M
Hair: Black
Eyes: Black
Graham is an above-average student. He excels at math and physics and is the current president of the robotics club.
Although Graham is an excellent student academically, he has some anger issues and tends to think of himself as above others.
Graham's original home was destroyed in the war, leaving him orphaned. However, unlike Camille, he was relocated at an early age, making his integration into school and his foster family relatively easy.
Prior to the science fair incident, Graham was on good terms with most of his classmates, even if they thought he was a bit smug.